About us ?
GES Immo is the real estate agency closest to your expectations, thanks to its knowledge and a follow-up assured with SERIOUSNESS and REACTIVITY.
Our agency is specialized in the sale and purchase of real estate.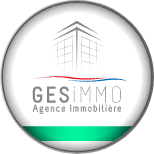 Why choose GES Immo ?
Our mission is to prospect, negotiate at the right price market properties and complete the transactions.
Our experience allows us to have a good analysis of the local and international market, as well as to be able to establish a reliable estimate of the value of your property.
The guarantees of GES Immo
By choosing our real estate agency, you will find the property of your dreams, according to your needs. We are committed to advising you and listening to you.
Efficiency is also our guiding principle, we follow the progress of your property search in Luxembourg or abroad and support you. GES Immo also guarantees the security of your transactions. We are always there for you.